My Journey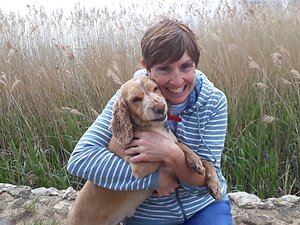 I qualified as a Reflexologist in March 1999 and completed a level 5 diploma in August 2014. In 2015, I added Facial Rejuvenation to my treatments, with the Top to Toe treatment being very popular. Both treatments offer many benefits including release of tension, mood improvement and relieving stress symptoms such as insomnia, headaches and eye strain.
I have also attended a number of other courses. Sally Kay's RLD course was so interesting. She has proved that her Reflexology Lymph Drainage techniques can help those who suffer with lymphatic drainage issues, often obtained following surgery.
I have been married to my husband, Nigel for 20 years and we are the proud parents of twin boys, aged 14. They both love cricket and football so much of our time is spent at matches or fetching and carrying to and from practice.

TRAINING
1999 - Practitioner Course in Reflexology under the tutorship of Andrew James.

2014 - Centralia Reflexology Mastership (incorporating Agored Cymru units at Level 5) with Susie Jennings, School of Reflexology

2015 - Natural Lift Face Massage (Facial Rejuvenation), Gateway Workshops
CONTINUING PROFESSIONAL DEVELOPMENT (CPD)
Reflexology Lymph Draining, Sally Kay (RLD)
Functional Reflex Therapy (Reflexology Therapy for Autism), Lorraine Senior
Mindful Reflexology, Sally Earlam
Calm Technique (Palliative Care) with Sue Evans, Principal of Inspira Academy
Pain Management with Carol Samuel, ReflexMaster
Spinal Reflexology with Louise Keet, London School of Reflexology
The 'Art of Foot Reading' - Jane Sheehan


WORKSHOPS
Visual Reflexology, Angela Telford
Introduction to Nerve Reflexology, Nico Pauly
Introduction to Reflexology & Cancer Care, Dr Peter Mackereth
Introduction to Menopause, Meridians and Hand Reflexology, Geraldine Giles
Presentation on Cancer, Radiotherapy and Complementary Therapies