Providing Reflexology & Facial Rejuvenation Treatments in the Alton area.
Also covering East & West Worldham, Farringdon, Four Marks, Kingsley, Medstead, Oakhanger, Selborne and other neighbouring villages.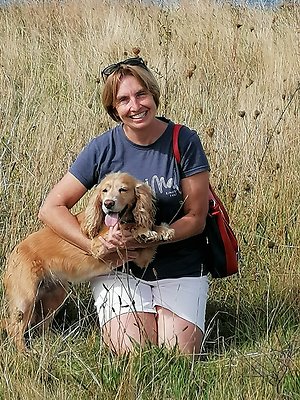 I am a fully qualified and insured complimentary therapist, offering Reflexology and Natural Lift Facial Massage treatments. As a Full Member of the Association of Reflexologists, I am passionate about Reflexology and Facial Rejuvenation and believe these treatments can play an important part in our health and well being. The last few years have been very stressful for all of us. No-one could predict Covid-19 having such an impact on so many areas of each and every one of our lives and for so long. It is a well known fact that many illnesses are stress related and from clients I have seen since lockdown, I know that we are all feeling it, although we just show it differently. Changing our lifestyle in terms of what we eat and how we relax can have a huge impact. Many holistic treatments can offer benefits to allow one to take that important time out - just to be. As I Reflexologist, I truly believe that having regular treatments and being able to share how we feel in a confidential environment can help enormously.

Reflexology
Reflexology is a very individual treatment which is tailored to you as a whole person, taking into account both physical and non-physical factors that might be affecting your well being. It treats the whole body.

The theory is that reflexology helps the body to restore its balance naturally. Usually, after a treatment you are likely to feel more relaxed and have less tension. You may find that you sleep better and your overall mood improves. It is recommended for people of all ages.

For your own peace of mind, do ensure that any Reflexologist you visit is registered with either the Association of Reflexologists or another recognised governing body.

For more information, see Reflexology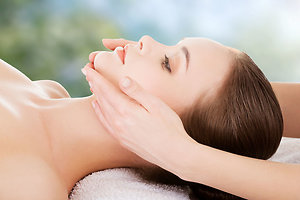 Natural Lift Facial Massage
These massage techniques release stresses and traumas locked deeply into the muscles and energy of the face, head and neck. Facial Rejuvenation treats the surface and also deep facial tissues with highly refined, gentle hand and finger manipulation. Relaxation here is the key.
To discover more about Natural Lift Facial Massage (Facial Rejuvenation) see Facial Rejuvenation

Prices
Adult
£50.00
Either Reflexology (approx. 45 mins) or Facial Rejuvenation (approx. 40 mins)
Please allow 1hr for each treatment, to include time for the consultation and updates.

Top to Toe
£65.00
A wonderful relaxing treatment incorporating a 30 min Facial Rejuvenation and 40 min Reflexology treatment.

Child - 16 years and under - Reflexology
£25.00
Treatment approx. 30 mins

Gift Vouchers Available


Working with Medstead Osteopathic Practice
at
Watercress Dental House
The Windmills
1 St Mary's Close
Alton
GU34 1EF

Free Parking

To book your appointment,
visit www.medsteadosteopath.co.uk